I live on a small farm with my family, two horses, our barn cat, and one really good farm dog. On the farm, I grow a nice crop of books!
I love playing my fiddle in church, learning new things with my Morgan horse, Wren, and riding my Quarter Horse, Clyde. I also enjoy spoiling my grandsons as much as possible. I'm blessed to have a husband who is also my best friend.

Oh, yeah, I also love roasted brussel sprouts.
In this messy world, I rely on God and His peace that passes all understanding.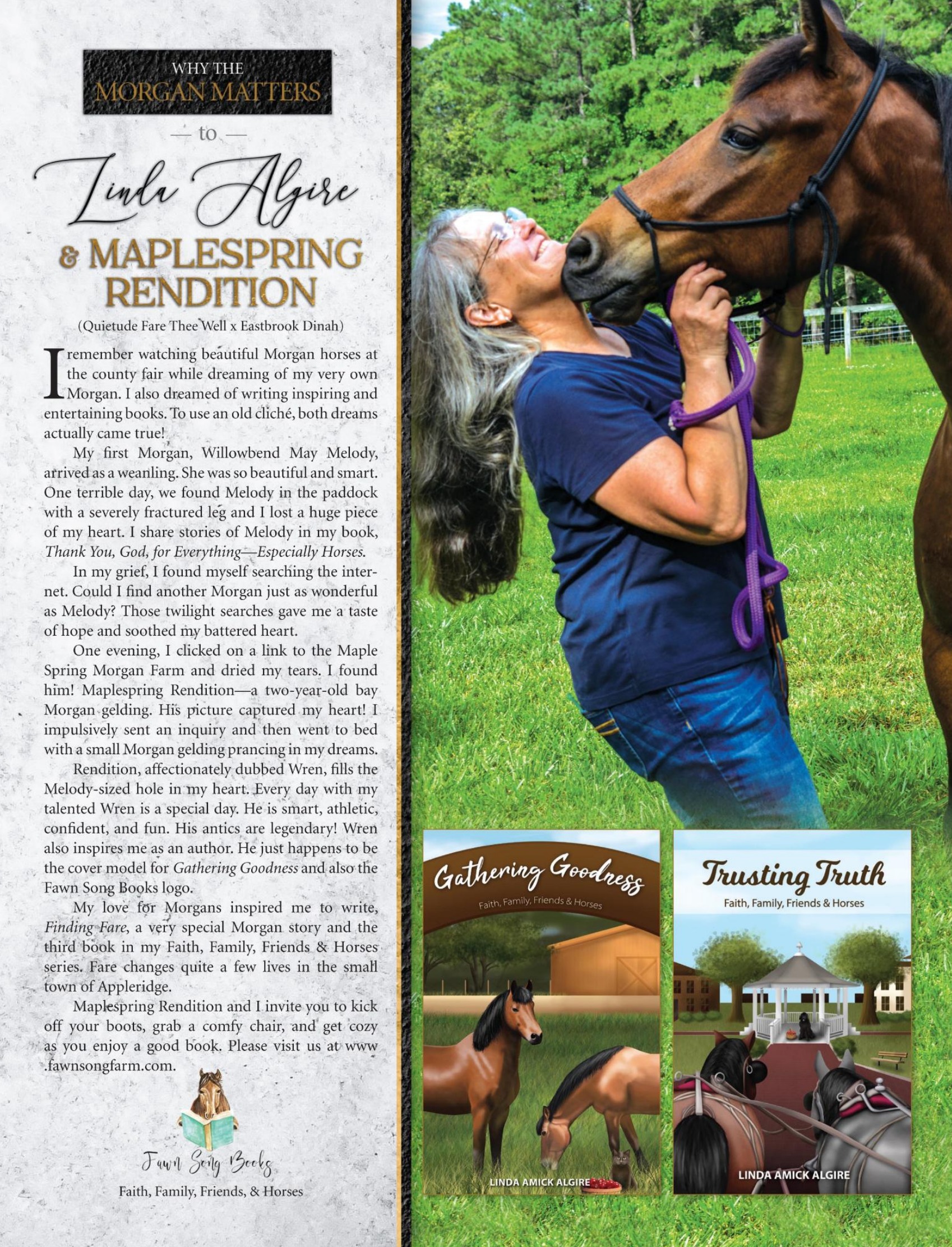 The Morgan Horse Magazine
June/July 2020